Coasters
( number of products:

3

)
Accessories
Cork coasters with floral style print
Artistic portraits of plants made by Polish artists on high-quality cork coasters are a botaniki proposal for gardening enthusiasts who want an original addition to their interior.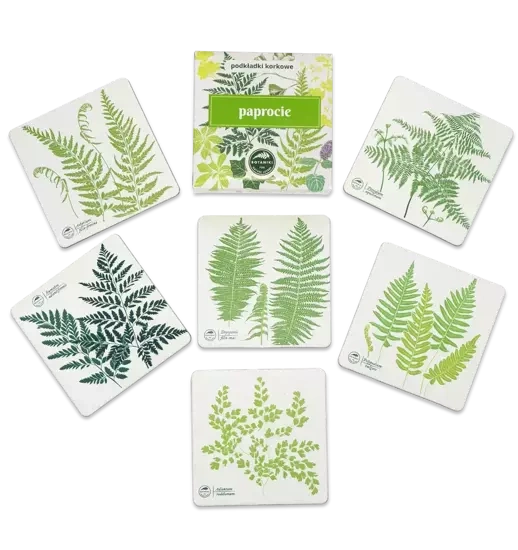 6,99 €

incl. VAT

/

1

komplet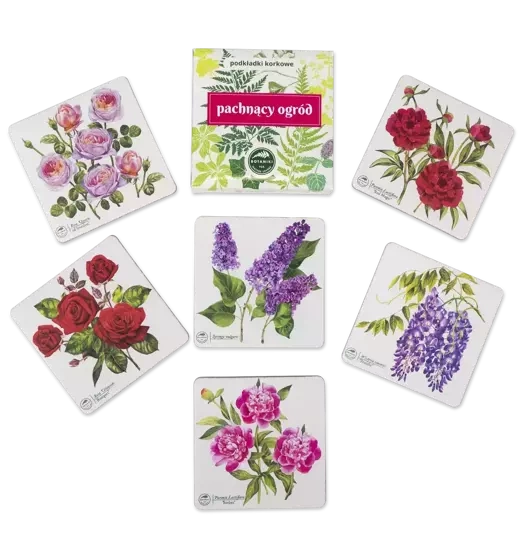 6,99 €

incl. VAT

/

1

komplet
Our bestseller
6,99 €

incl. VAT

/

1

komplet
Cork coasters with plant motifs are the perfect combination of functionality and beauty to bring a touch of nature into any interior. At botaniki we make sure that our products are not only unique and original, but also reflect our love for plants.
The unique designs of the cork coasters you will find in our shop are the work of Polish artists who use watercolours to create unusual floral compositions. These painterly motifs, inspired by herbariums from a time before the invention of photography, give a unique character to each coaster.
Thanks to the use of cork, our coasters are lightweight, durable and moisture-resistant, making them perfect for protecting surfaces from scratches and stains. We make sure that the prints are detailed, durable and colourful and the coasters themselves are carefully finished.
Our range of cork coasters with plant motifs is extremely diverse - every nature lover will find something for themselves. The available designs range from subtle floral compositions to more expressive motifs. As a result, our coasters fit perfectly into a variety of interior styles - from modern, minimalist arrangements to classic, romantic decors.