Black orchid — artisan soap
Handmade soap with a dominance of natural ingredients. Cleanses, moisturizes and envelops the skin with a floral scent.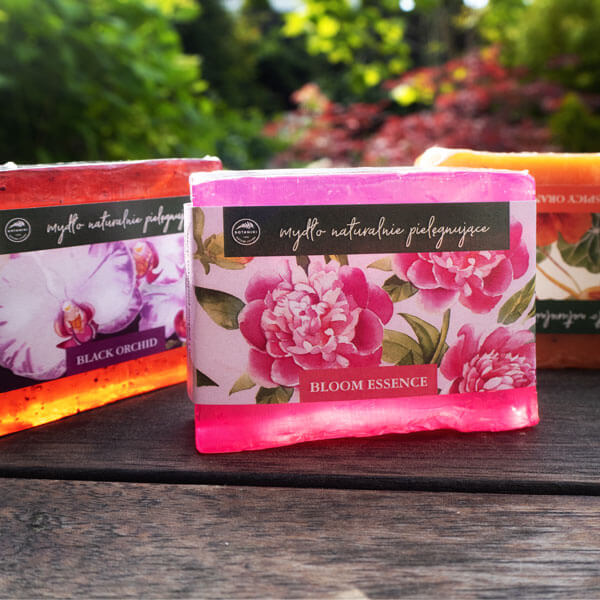 Natural care that touches the senses
Discover the luxury of natural care with artisanal soaps from Botanica and Organique.
Handmade, vegan, with a minimum of 87% natural ingredients, our soaps cleanse and moisturize the skin, leaving a sensual, floral scent on the skin.
Handmade
Cleanses the skin without drying it out
Provides long-lasting moisturization
Does not slip from the hands
More than 80% natural ingredients
Vegan
Artisan Black Orchid Soap
Made with a minimum of 87% naturally derived ingredients, Black Orchid soap is the perfect choice for those who appreciate vegan, handmade products.
The exclusive formula of our artisanal soap is a combination of ingredients that benefit the skin and senses.
The Black Orchid fragrance is:
Head note (first impression): raspberry, lemon
Heart note (the heart of the fragrance): rose, jasmine, orchid
Base note (longest lasting): vanilla, patchouli, amber
Black Orchid soap is not only a care product, but also a decorative element. It is a perfect decoration for the bathroom or a perfect gift idea for any lover of flowers and nature.
Discover the luxury of care with artisanal soaps from Botanica and Organique.
Ingredients:

Aqua, Glycerin, Sodium Cocoate, Sorbitol, Sodium Stearate, Propylene Glycol, Sodium Coco-Sulfate, Parfum, Papaver Rhoeas Seed, Citric Acid, Polyglyceryl-4 Oleate, Cocos Nucifera (Coconut) Oil, Sodium Chloride, Tetrasodium Iminodiscuccinate, (CI 17200, CI 42080, CI 16255), Tetrasodium Etidronate, Sodium Citrate, (Benzyl Salicylate, Hydroxycitronellal, Linalool).